The Greyhound Project Press Coverage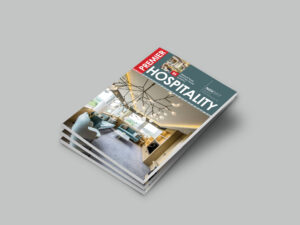 Indigo were recently featured in 'Premier Hospitality' magazine for our work at The Greyhound Cafe. 
Article Below:
Indigo Catering Equipment Ltd is a kitchen design and installation specialist, working on cutting edge projects throughout the hospitality sector. The company was founded in September 2013 and within the last five years has built up an enviable portfolio of projects.
Clients include Greyhound Group, Elite Hotels, Brighton University, Muriel's Kitchen, Salvation Army, Harvey's Brewery and East & West Sussex County Councils, amongst others.
Most recently, Indigo Catering Equipment Ltd worked alongside the architect and main building contractor on the Greyhound Café project on Berners Street; designing and installing the catering equipment and bar facilities. The project included a basement production kitchen, front of house theatre kitchen and two bars.
Due to the nature of the open kitchen, a particularly high standard was needed in order to provide diners with an unforgettable experience. Indigo Catering Equipment Ltd also overcame tight deadlines to bring the project in on time for the official opening.
Indigo Catering Equipment Director, Andy Booth, said:
"We're really pleased with the finished facilities at Greyhound Group's flag ship London site and we are proud to have delivered a project for this impressive venue. It's been a pleasure to work on a unique Thai restaurant like this with open theatre cooking.
"Greyhound Group is a global up and coming brand in Europe and being a young company ourselves it was a lovely stepping stone to showcase what we at Indigo Catering Equipment Ltd are capable of achieving."
Andy added:
"At Indigo Catering Equipment, our approach is highly consultative and designed to minimise stress, save time and work strictly within our clients' budgets. We spend time to assess all areas of the project including technical feasibility, health and safety implications, licensing, front of house considerations, equipment specifications and deadlines."